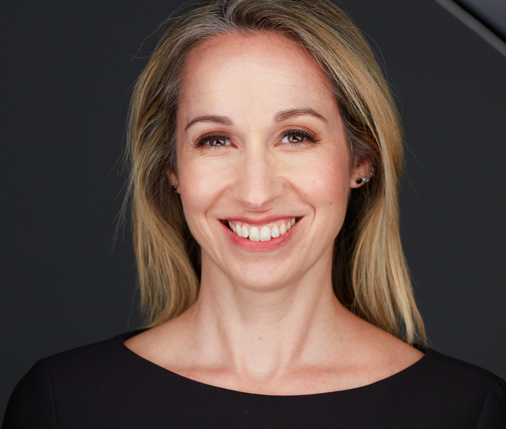 Jennifer Greene is the preferred Fashion Stylist for

directors,

photographers, celebrity clients, established brands, and everyday people. As a stylist, she's distinguished herself by her keen sense of style, a thorough understanding of garment construction, tireless work ethic, and strong interpersonal skills.
The New York City-based fashion stylist has worked with such notable names as MasterCard, American Express, Esquire Magazine, Lego, Nickelodeon, adidas, Bloomingdale's, and with entertainers such as Amy Schumer, Jim Carrey, Bridget Moynahan, and Ricky Gervais. She is a Contibuting Fashion Editor to Serendipity Magazine.
Jennifer is also proudly available as a Costume Designer through IATSE Local Union USA829.
Jennifer began her journey to becoming a fashion stylist at age 5, as something of a sewing prodigy, and refined her talents by earning degrees in Fashion Design at both the University of Rhode Island and the Fashion Institute of Technology. Upon graduation, she apprenticed under Cynthia Rowley. It was through her association with Cynthia that Jennifer's unique path towards becoming a stylist began to unfold. She saw first hand the ins and outs of the fashion industry and was intrigued by the stylists that came into the showroom to pull looks for magazine editorials. The idea of creating new looks by mixing and matching designers really called to her, along with the "hunt" for the perfect garment. She decided to switch gears from fashion design and to focus soley on styling. Jennifer loves being part of of a team and appreciates what real "creative collaboration" can acheive.

Jennifer brings to each session resources culled from a lifetime devoted to fashion that involve both rigorous academic training and over 20 years on-the-job experience.
Acura, adidas, Allstate Insurance, American Express, Avon , BBDO, Bed,Bath&Beyond, Billboard Magazine, BlackBook Magazine, Bloomingdale's, Bounty, Bravo TV, Carolee, CDC, Children's Place, Comcast, Emblem Health, ESPN, Esquire Magazine, Florida International Magazine, Forbes Life Magazine, Fuji Film, GE, Hampton's Magazine, HBO GO, Hellmann's IBM, Jim Beam, Juicy Couture, Lapalme Magazine, Lay's, Lego, L'Oreal, Manhattan Magazine, MasterCard, Men's Health Magazine, Morgan Stanley, MullenLowe, Nickelodeon, NY Moves Magazine, NY Philharmonic, NY Times Style Section, Noi.se Magazine, Olgivy, Oprah Magazine, OK Magazine, P&G, Petco, Project Runway, Reebok, Serendipity Magazine, Sony Erikson, Sony Music/ BMG, Spiegel Brands, Starwood Hotels, SyFy Network, Target, TMobile, The Hollywood Reporter, The Knot, The New School, Touch & Go Records, TLC Networks, True Religion Brand Jeans, United Airlines, Universal Records, US Open, USA Networks, White House Black Market, yesplease magazine, YMCA
Tim Allen, Bob Balaban, Ayla Brown, Mika Brzezinski, Joy Bryant, Jim Carrey, Chef Daniel Boulud, Chef Daniel Chang, Erika Christensen, Andy Cohen, Dane Cook, Barbara Corcoran, David Cross, Daniel Dae Kim, Jim Gaffigan, Janeane Garofalo, Ricky Gervais, Kathy Griffin, Josh Hamilton, Laura Harring, Housewives of New Jersey, Housewives of NYC, Kate Mara, Mac Miller, Tracy Morgan, Bridget Moynahan, Mike Myers, Justin Rose, Chef Marcus Samuelson, Chef Aaron Sanchez, Amy Schumer, Gail Simmons, Julia Stiles, Jerry Stiller, Michelle Trachtenberg, Ali Wentworth, Jennifer Westfeldt, Emily Wickersham, Dean Winters, "Cake Boss" Buddy Valastro, Chef Geoffrey Zakarian