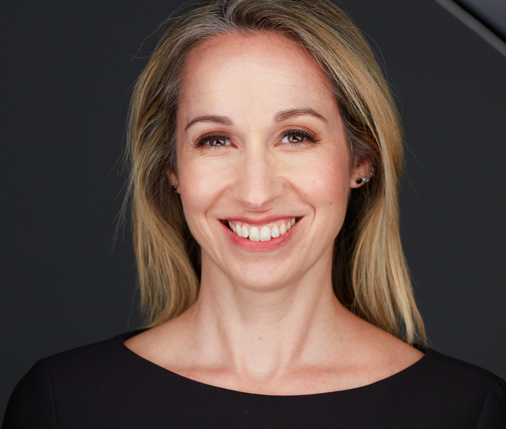 Jennifer Greene is the preferred Fashion Stylist for

directors,

photographers, celebrity clients, established brands, and everyday people. As a stylist, she's distinguished herself by her keen sense of style, a thorough understanding of garment construction, tireless work ethic, and strong interpersonal skills.
The New York City-based fashion stylist has worked with such notable names as MasterCard, American Express, Esquire Magazine, Lego, Nickelodeon, adidas, Bloomingdale's, and with entertainers such as Amy Schumer, Jim Carrey, Bridget Moynahan, and Ricky Gervais. She is a Contibuting Fashion Editor to Serendipity Magazine.
Jennifer is also proudly available as a Costume Designer through IATSE Local Union USA829.
CV:
COMMERCIALS
-Samsung Galaxy Z Fold3 "NOMO FOMO" featuring Hasan Minhaj. Director Jake Szymanski, Production Gifted Youth, 2021 (Hasan Minhaj styled by Sam Spector) -Dodge Durango + Telladega Nights "Gifted Youth, Part 2" featuring Gary Cole. Director Timothy Kendall, Production Spears & Arrows, 2021
-Hellmann's "Fairy Godmayo" Super Bowl Ad featuring Amy Schumer. Director Peter Farrelly, Production Caviar, 2021
-Bed, Bath & Beyond, Director Leigh Marling, Production Tool of NA, 2020
-Morgan Stanley "Great Minds" featuring Justin Rose. Director Bram Coppens, Production SLIM Pictures, 2019
-Acura "Less Talk Sports Network" featuring Jay Williams and Seaton Smith. Director Neal Brennan, Production Caviar, 2019
-ESPN x Samsung, Director Joey Garfield, Production Ghostrobot, 2019
-Soylent, "Fuel Good", Director Michael Addis, Production Wild Plum, 2019
-NIKE "Carry Me", Assistant to CD Malgosia Turzanska, Director Isaiah Seret, Production Biscuit Filmworks, 2019
-Xfinity/Comcast, "Product Education", Director Dante Crisafulli, Production Vayner Media, 2018
-Chase Pay "Influencers", Director Nathan Crooker, Production Vayner Media, 2018
-Nickelodeon Poly Pockets, Director Carrie Stett, Production KAM Productions, 2018
-Lego "Millenium Falcon" and "Firehouse Exclusive", Director Carrie Stett, Production KAM Productions, 2018
-Xgeva, Director Brian Hallett, Production Car of Tomorrow, 2018
-CeraVe "Craves", Director Karina Taira, Production Instant Karma Films, 2017
-Amex "Transported with David Chang", Director Alline Ridolfi, Production Fake Love, 2017
-RoC, "Retinol Max", Director Matthew Donaldson, 2017
-Nickelodeon's "Noggin Ap", Director Jay Feather, Production Nickelodeon, 2017
-American Heart Association "Mama Knows Best", Director Fernando Vallejo, Production SO N SO, 2016
-Nickelodeon "Monster High", Director Jay Feather, Production Nickelodeon 2016
-Tommee Tippee "Simply Intuitive", Director Matt Hoyle, 2014
-Ford Models "Yaya", Director Josh Rothstein, 2011
-Top Chef On- Air Promos for Season 7, Washington DC, 2010
-SyFy Channel On-air Promos "Moto", "Ariel", and "DJ Spooky", 2009
-Bravo Channel On-Air Promos for Real Housewives of New Jersey and Real Housewives of New York, 2009
NOTABLE PRINT PROJECTS
-Humphrey's Witch Hazel featuring Savannah Smith. Photographer Scott Lowden, 2021 -QMixers. PhotographersDay19,Jeremy&ClaireWeiss,2021
-TMobile "GoTo", Photographer Brian Klutch, 2019 & 2021
-LaPalme Magazine, featuring Jim Gaffagin. Photographer Jason Goodrich, 2020
-NYU Langone Health. Photographer Jonathon Kozowyk, 2019
-Emblem Health. Photographers Day19, Jeremy & Claire Weiss, 2019
-Petco. Photographer Tim Flach, 2019
-American Express/ US Open, Photographer: Kyle Alexander, 2018.
-Serendipity Magazine, Contributing Celebrity/ Fashion Editor, featuring Ali Wentworth, Maggie Q, Bridgette Moynahan, Chef Geoffrey Zakarian, Chef Daniel Boulud, Emily Wickersham, and Gucci Westman. 2016 - Present
-Bloomingdales.com, Contributing Fashion Stylist, 2015- Present
-HBO GO, 2017. Photographer: Mathieu Young, 2017
-New York Philharmonic, Photographer Danny Clinch, 2017
-Comic Genius, Book of Legendary Comedians. Featuring Ricky Gervais, Jim Carrey, Jerry Stiller, Mike Myers, Tim Allen, Bob Balaban, David Cross, Janeane Garofalo and Kathy Griffin. Photographer Matt Hoyle, 2011-2013
-Billboard Magazine Covers, Featuring Tracey Morgan and Mac Miller. Photographer Matt Hoyle, 2011
-Halls Print Ads Photographer Matt Hoyle, 2009.
-True Religion Brand Jeans Campaign, Photographer Daniel O'Neill, 2009
Wardrobe Stylist/ Costume Designer
Member IATSE Local 829
www.jennifergreenestyles.com
info@jennifergreenestyles.com
917-863-6268